Gymnastic classes and camps. For all skill levels.
Summer program: Camp Flip with a Twist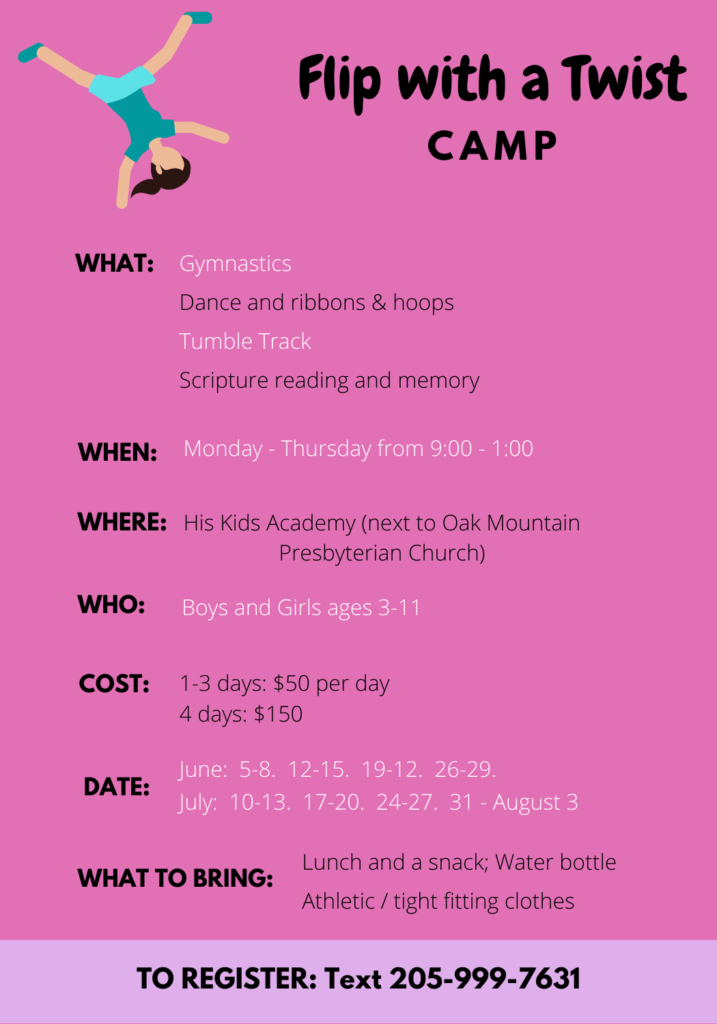 It's Not Just About Gymnastics...
His Kids Academy is, of course, a place to learn gymnastics. That's one of the things we love: learning and teaching gymnastics to children.
But that is certainly not the only thing we love. We love Jesus, and we want you to love Jesus as well. That's why, at His Kids Academy, we put him first because we know all things are possible through him.
His Kids Academy is run by dedicated gymnasts who want the best for your children! If you decide to choose us, then hopefully you will be impressed with the dedicated training and warm atmosphere we have created at our gym.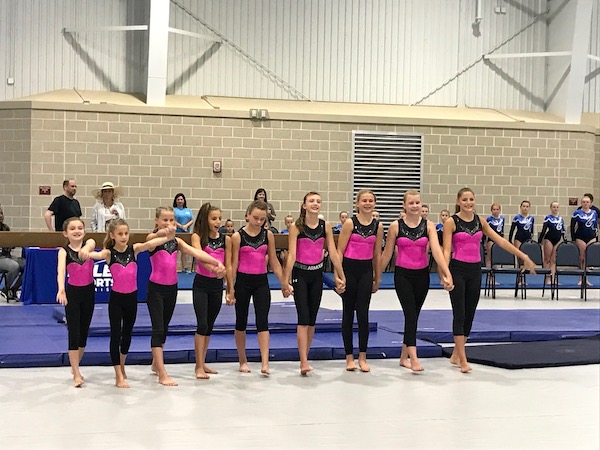 Memory Passages
This summer, our class memorized Romans 10: 8-17:
But what does it say? "The word is near you; it is in your mouth and in your heart," that is, the message concerning faith that we proclaim: 9 If you declare with your mouth, "Jesus is Lord," and believe in your heart that God raised him from the dead, you will be saved. 10 For it is with your heart that you believe and are justified, and it is with your mouth that you profess your faith and are saved. 11 As Scripture says, "Anyone who believes in him will never be put to shame." 12 For there is no difference between Jew and Gentile—the same Lord is Lord of all and richly blesses all who call on him,13 for, "Everyone who calls on the name of the Lord will be saved."
14 How, then, can they call on the one they have not believed in? And how can they believe in the one of whom they have not heard? And how can they hear without someone preaching to them? 15 And how can anyone preach unless they are sent? As it is written: "How beautiful are the feet of those who bring good news!"
16 But not all the Israelites accepted the good news. For Isaiah says, "Lord, who has believed our message?" 17 Consequently, faith comes from hearing the message, and the message is heard through the word about Christ.
---
Join His Family!
The Bible says that one should not follow another man (or woman!), because the follower will always stumble at some point. That's why we follow Jesus.
The bible also says that we should serve God in everything we do. That's why we serve God and Jesus through gymnastics. We hope you are encouraged by our love for both gymnastics and Jesus, and we hope to see you at His Kids Academy in the near future!